Earning Sid and Nate's respect
Tim Hortons plays out the hockey dreams of regular Canadians for its annual NHL trading card promotion.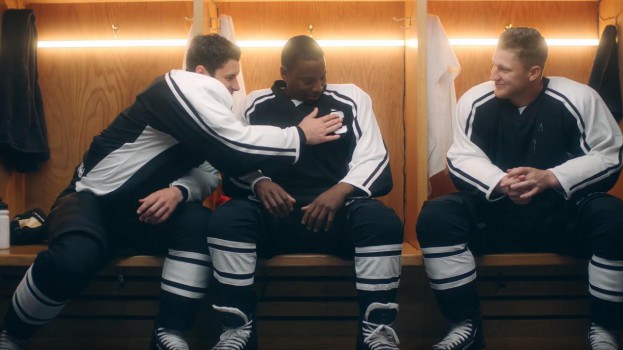 NHL stars Sidney Crosby and Nate MacKinnon previously came down to the level of us regular folk for Tim Hortons, but for this year's campaign promoting the return of exclusive Upper Deck NHL trading cards to the chain, they are making us feel like one of them.
In a pair of new videos, people like "Jeff from Kelowna" tell us about their hockey dreams that just won't die, like scoring the winning goal in game seven. Their feats are so good, they gain the appreciation of MacKinnon and Crosby, who give Jeff the honour of taking their place as both assistant captain and captain at the same time.
Or there's Gary from Belleville, whose "sick dangle" got the pair fighting over his autograph.