This is Christmas (in hidden camera format)
TalkTalk shows what went down inside a British family's festive home last year.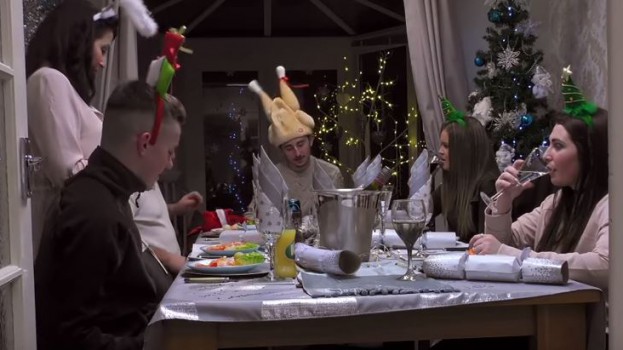 Anyone watching this spot will be able to relate to the uncontrollable, fall-on-the-floor Christmas laughs, those quiet moments in bed as the house wakes up and the dinner table chaos at the end of a cold, snowy Christmas day. It's all there, in hidden camera format, thanks to U.K. telecom TalkTalk when it documented the shenanigans and bonding moments on one Christmas day.
It's no big production, but it is candid and real, with cameras affixed to furniture and walls inside the home of an actual British family in late 2016. The spot was created by agency CHI&Partners, with the family having made an appearance in another previous campaign, which was also shot using the same hidden camera technique.
"Focusing on how real people live their lives, we've captured the little moments that make Christmas special, from picking at the leftovers to messaging absent friends and family to dozing together in-front of the TV," said David Parslow, group marketing director at TalkTalk in a release. "We wanted to show we understand what really matters to our customers, especially at this time of year, when the products we provide are instrumental in bringing the family together."