Step into the ring
Agency Wars is back for another year, this time supporting men's health.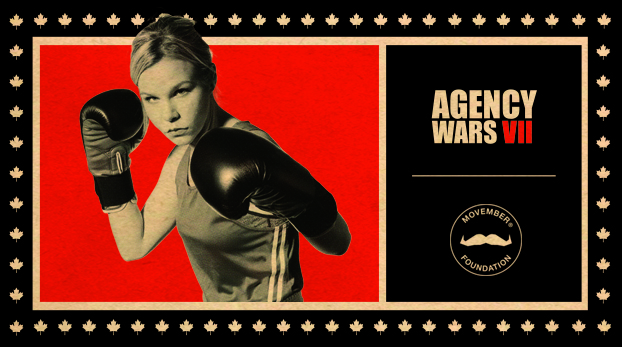 It's time once again for the industry to throw punches for a good cause.
Agency Wars is back for another year, set for Nov. 23. This year's event will support The Movember Foundation, focused on men's health.
So far, all 24 contenders have raised a collective $37,000. Participants include ad and marketing industry folks from Leo Burnett, Cheil Canada, Cossette, Rethink, DentsuBos, Innocean, FCB/Six, Mediacom, Mosaic, Corus Entertainment, Tantrum, Publicis, Entertainment One, Rain43 and more.
The fundraising, of course, extends to those of us who want to just watch familiar faces in the context of a boxing ring. General admission tickets or an entire table are currently available, plus brands and agencies can sponsor teams, clothing and have their ads aired during the event's broadcast through Facebook Live.
Over the past seven years, Agency Wars has raised more than $125,000 for charity.
The ad campaign supporting this year's event was created by Cheil Canada.