Agency of the Year 2017: Watch the showreels
From six-second videos to healing society's divisions, see the industry parodies created by this year's shortlisted agencies.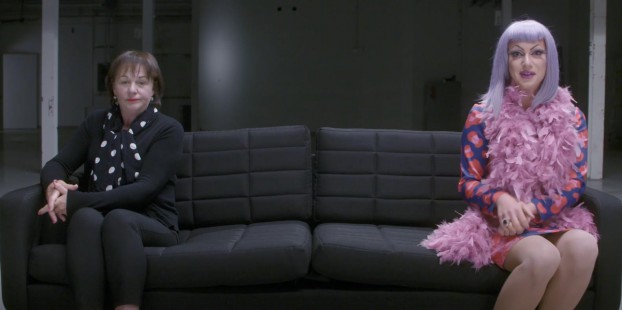 Every year, strategy asks the agencies shortlisted for Agency of the Year to create a video that provides the audience at the gala a little bit of entertainment in between accepting their trophies. There's no brief, which means they inevitably end up poking fun at the industry ? and themselves.
Seeing them all is one of many reasons you should want to be at the gala in person, but if you happened to miss it last night, we've gathered a few of the highlights below.
DDB, Ogilvy and Rethink make the most of their time
Doing something creative with the six-second ad format has become enough of an advertising trend that it would inevitably wind up in an AOY video. Luckily, Rethink partner and CD Aaron Starkman had the foresight to avoid the trope, kind of.
Ogilvy, on the other hand, decided to lean into the concept, following Facebook's best practices to craft the perfect, explosion-filled vertical video.
Then there was DDB, who managed to find a handful of different ways to works its agency name into the briefest everyday moments.
Turns out Starkman was right all along, not that anyone listened to him.
Bensimon Byrne and OneMethod sell their time to a local legend
While that group of agencies tried to cram as much creativity into the time they had, Bensimon Byrne and OneMethod instead tried to get some cash out of theirs. They sold their airtime during the gala to one of the most recognizable face in Toronto advertising ? and someone who might be able to help turn all those advertising trophies into something you can actually use.
John St. uses ads to make humanity great again
Hunters and hipsters. Nuns and goths. Conservatives and drag queens. It might seem like there are some people who can never come together, but John St. seems to have found the one thing that even polar opposites can bond over ? ripping apart all the bad ads they have to sit through.
BBDO keeps time sheet submissions regular
BBDO is the latest agency to run out of patience with its staff not filling out its time sheets on schedule. But luckily, a serendipitous insight has helped it find the one place where they might have a moment to spare.
Lg2 creates stunt-ception
Walking around any big city brings the risk of stumbling into an experiential stunt that'll be pushed relentlessly through social. Lg2 turned the tables on a production crew waiting to pull a stunt on innocent pedestrians ? and then did it again, and again…
JWT gives back
Mocking the industry is fun, but it's also nice to recognize when all that hard work pays off. Instead of spending money on its AOY video this year, J. Walter Thompson decided to instead use that budget to give something back to the staff that landed the agency on the shortlist and earned it a Silver win. All JWT staff will be getting a free massage in the office, an extra day off this year and, every month, will nominate a staff member most deserving of an all-expenses paid night out for them and their partner.
Zulu Alpha Kilo
Zulu might be on the lookout for its next crop of creative talent, but that doesn't mean its going to let a group of hotshots from Miami Ad School and OCAD walk into the agency without a harsh dose of reality.