Meet Kris and Carl
A female creative team launches a fake portfolio to further the discussion around gender inequality in the industry.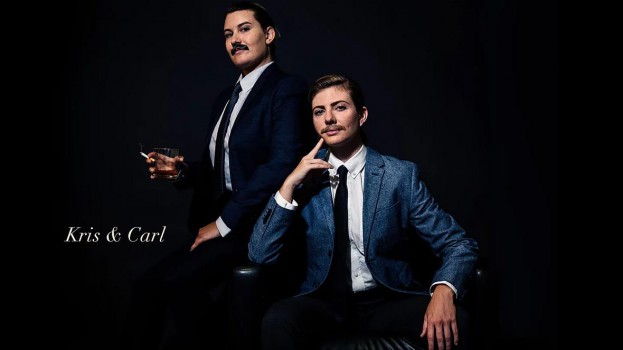 In an online portfolio that began being circulated in September, Kris and Carl made their pitch to be added to your creative department.
A selection of inspirational quotes adorn photos of the suit-wearing, whiskey-drinking, cigarette-smoking team, who have no qualms inflating their egos in their description of their careers thus far. While the words of wisdom poke fun at the most common creative cliches and the pair seem to be the product of a bygone era, anyone reading this have likely met a Kris and Carl as they inexplicably continue to find success in the industry. And that's the point.
The site is actually a creation of art director Kristen Chamberlain and copywriter Carla Krempien. The pair – who are the only female creative team at DentsuBos – were getting frustrated with constantly being referred to as "the girls." Besides pigeonholing them, they also felt it was infantilizing and denied them "of their maturity, credibility and power."
While the site does feature snippets of actual projects the pair has worked on, it is an obvious parody meant to start a conversation around the ways women can still be belittled in the ad industry, despite all the conversations that have come before it. That discussion does include things like better opportunities, pay and respect for women in the industry, but the main question is also the most simple: why aren't people calling Kris and Carl by their damn names?
So far, the site seems to be working.
"Since launching, we've been pleasantly surprised by the response from males in our industry who have been extremely supportive and open to hearing more about our message," the pair said in an email. "In our office, we are now referred to as Kris and Carl or 'the creative team,' and when 'the girls' does slip, we have allies who correct it. We couldn't be happier about this."