Cowabunga, Yokohama
The Canadian tire manufacturer is celebrating its centenary by pulling its product off of cars.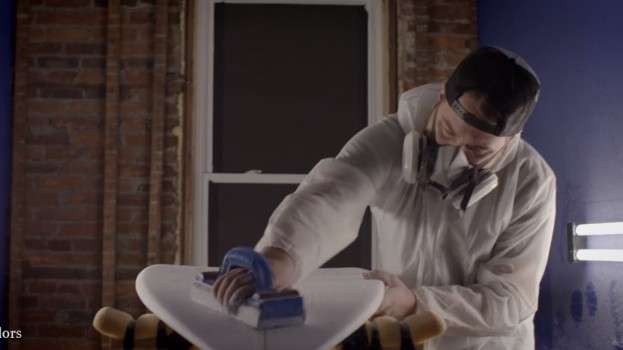 Tire manufacturer Yokohama Canada is celebrating its centenary with a new campaign — one that doesn't showcase its tires on cars at all. Instead, the campaign showcases the traditional themes of old-fashioned craftsmanship with modern, quirky innovation.
Like tires on a surfboard.
The "Tire Tailors" campaign, executed by Cheil Canada, featured short films profiling three so-called Tire Tailors coming up with innovative concepts combining Yokohama's treads with their own preferred projects. These include a rodeo saddle, racing shoes and, most recently, a surfboard.
The latest short features Tom Millar of Ausmosis Surfboards using Yokohama's W Drive tire to create a customized board that allows surfers to maintain a firmer hold on the board. The board was tested out by competitive surfer Michael Darling, who noted that the cold, wet conditions the tires are optimized for are similar to Canadian winter surfing.