Design AOY Silver: Social by design
Rethink is using a social-first strategy to ensure effective designs hit social media channels.
This article appears in the November/December 2017 issue of strategy.
While design has always played an important role at Rethink (thanks in part to founding partner Ian Grais, who set the tone for the design-savvy agency when first opening its doors), the realities of social media means thoughtful design is taking an even more important role.
Since most people view sites like Facebook and Instagram on mobile, the experience they have with a brand — seeing ads on smaller, silent screens ? means traditional cues, such as bold logos or iconic jingles, are often lost compared to other channels.
But it was only the last year that Rethink began to focus design's application within social media. Its new strategy means the agency now puts a social lens on creative at the outset, says managing partner, strategy Darren Yada.
For example, how should creative assets be designed to effectively play on Instagram or Facebook? How can it be amplified through Twitter? Starting with the social reach in mind and working backwards means campaigns are designed to consider how they'll live independently on each platform, while still providing a cohesive brand picture, Yada says.
As a result of this new lens, planning has taken on a deeper role at the agency — and while it's always been a part of the creative process (and never siloed, Sean McDonald, managing partner for strategy, is quick to add), the planning team has become even more "obsessed" with aspects beyond strategy, like creative, design and even production and craft, says Yada.
"Planning historically has been criticized as being unaware of where the [creative] idea is going and only interpreting the consumer as they are, but not where they will be receiving the message," says McDonald. "I think being social first is recognizing where the idea is going… our planning department can plan for that."
The planning team is really diving deep into traditional design areas, like typeface or aspect ratio, to maximize how a single piece of creative plays on one channel versus another. For example, sound design is something planners likely never would have touched before, but comes into play as they try to determine how an ad plays on Facebook, where there is no sound, versus YouTube, while still maintaining a consistent feel, says Yada.
"We're obsessing over things like aspect ratio in ways we never would have in the past," he says.
He points to a recent campaign for IKEA, its first assignment since picking up the account in June.
Launched in September and running through the fall, the campaign is based on insight that people's lives are constantly changing. The idea is to show how the brand and its products can help them keep up by seeing the "Beautiful Possibilities" that exist within their homes.
Almost two dozen assets were created, with each tailored to different online and social media, from YouTube to Facebook and Instagram. The campaign was shot in different formats for different platforms, with assets altered based on the media. The plan is to iterate the creative on-the-fly based on real-time analytics.
This brings Yada to his next piece of the social-first puzzle: metrics. To help internalize the mantra that each channel has different creative requirements, at the beginning of the each campaign the agency works with brands to highlight two to three metrics that showcase reach, resonance and reaction. But instead of going back to the client with those KPI results (though the agency does that too), the metrics are used internally to help stir competition within the team.
"Data is this magical little score card for creative, planners and account people — we're all competitive," says Yada. "We wouldn't be in this industry if we weren't. So, when we share results — whether its views or ad recall — we become obsessed. [You can see staff asking themselves,] 'Why did that video do better than that other one? Why is this aspect ratio more effective?'"
"By focusing on a few key pieces of data, we're able to turn an otherwise chaotic concept into something kind of fun," he says. The end result, he hopes, is that creative will become increasingly effective on each channel as staff delve deep into what works and what doesn't.
Going forward, under the leadership of Leah Gregg, who was promoted into the role of director in early 2016, the agency plans to bolster its amplification team — folks whose job is to, well, amplify the marketing message akin to earned media/PR. The shop plans to grow its expertise specifically in the influencer marketing and sponsored content space, Yada says, while planning will continue to be an area of focus for new staff additions.
"We're designing the whole experience for consumers," McDonald says. "I liken our jobs to architects: whereas real estate agents buy you a plot of land, architects look at the land and consider how you?ll be living in that space, what the space needs to do, what each room needs, how it all works together. That's basically our job."
New business
Bauer, WestJet, IKEA, Kraft, Woodbine Racetrack, Advertising Review Board, Uniqlo. Tabasco Canada, Naya, Conseil scolaire francophone de la Colombie-Britannique (CSF), Atmosphère, MacDonald Island Park, BCAA, Mio
Staff
116
Cases
---
Campaign: DesignThinkers 2017
Client: The Association of Registered Graphic Designers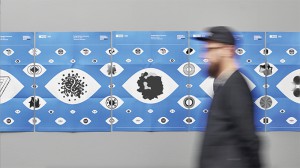 Campaign: The Molson Canadian Global Beer Fridge
Client: Molson Canadian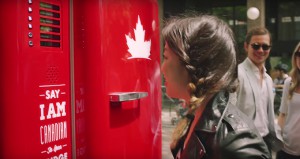 Campaign: Crash Coasters
Client: Arrive Alive Drive Sober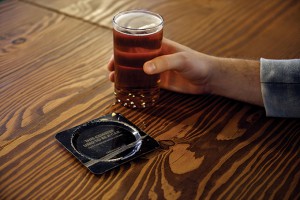 For full cases, go to designaoywinners.strategyonline.ca/2017