The littlest time traveller
An awareness and fundraising film from the U.K. strikes a hopeful note with a young inventor.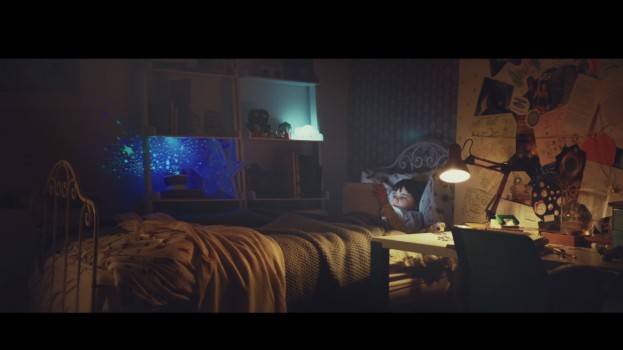 The music should be your first clue that this cute story of a young girl's secret project has something more poignant at its heart.
This British spot shows our young heroine studying advanced mathematics, listening to lectures on theoretical physics and gathering materials for some grand plan while her father watches on bemusedly. The reveal, however, will crack your heart in two – she's building a time machine for her cancer-stricken mother in order to bring her to 2050.
The closing super: "We believe that by 2050, everyone who develops breast cancer will live."
The spot, called "2050," aired on ITV properties for Breast Cancer Now.
"Breast Cancer Now is making progress towards the 2050 goal, but reaching it is dependent on continued public awareness and raising money for vital and much needed breast cancer research," said Laura Gregory, CEO of production company Great Guns, which steered the project.
Production company: Great Guns
Director: Duncan Christie
Executive producer: Laura Gregory
Producer: Tim Francis
Director of photography: Sy Turnbull
Production designer: Francesca Massariol
Editor: James Rosen (Final Cut)
Telecine: Matt Turner (Absolute)
Sound mix: Ben Leeves (Jungle)
Music: Patrick Watson
Media: ITV TV, ITV V.O.D