Pornhub drops a new beat
The adult site is promoting its new line of sex toys with a song performed with, well, sex toys.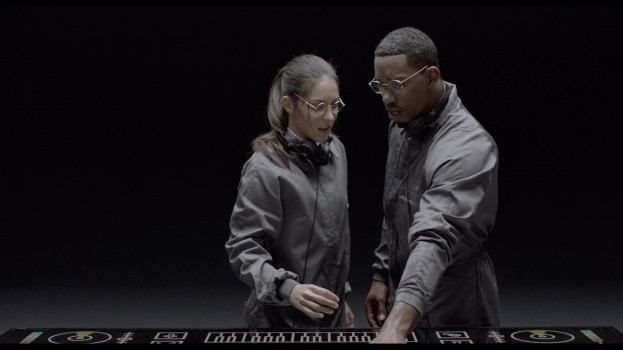 The latest campaign by adult site Pornhub is quite the earworm.
Pornhub recently partnered with adult toy retailer Ann Summers to launch its own line of sex toys. In order to promote the line in a way that is suitable for work, Pornhub has partnered with Madrid-based creative shop Officer & Gentleman to create a campaign that relies mainly on sound.
A new digital video features adult stars Carolina Abril and Jesus Reyes collaborating with electro-pop band Perlita to create a catchy new pop tune, comprised entirely of sounds made by sex toys (and a few colourful add-ins by Reyes and Abril). The sounds in the video include guitars played with vibrators, electronic notes hit by Magic Wands, and, well, a bunch of other things this Stimulant author doesn't quite feel comfortable repeating here.
The video, aptly titled "Sex Instruments," premiered on Pornhub's social channels last week. It contains no nudity and is more or less suitable for work, but if you blush easily, the track is also available on Spotify.