A most artful artisan market
Montreal's Fairmont Queen Elizabeth Hotel tapped agency Brad to get playful with food.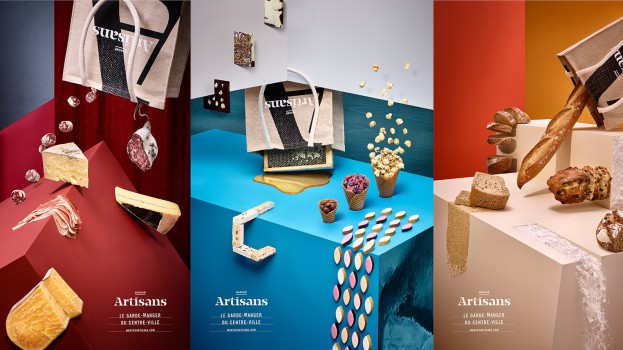 'Tis the season for artisans' markets — and the newest one in Montreal is debuting with a splashy new poster campaign.
To mark the opening of the new market at Montreal's Fairmont Queen Elizabeth Hotel, agency Brad combined a minimalist composition style with over-the-top food visuals to showcase the location in a new poster campaign.
The market concept is the first for any Canadian hotel and focuses on promoting food from Quebec producers. It includes specialty grocery items, seasonal products, ready-to-eat meals, butcher and fish counters, a bakery, a pastry shop, a chocolate station and a pancake station.
Most of those items are featured in a poster campaign, which revolve around four themes: rustic bread and grains, bountiful meats and cheeses, fantasy-inspired sweets and ice cream and mysterious seafood. Montreal-based culinary stylist Chantal Legault lent her services to the shoot to arrange the food in a sophisticated, artfully intriguing manner.