The scribble that stumped Santa
Swiss department store Manor paired with BETC to make an awkward holiday moment into magic.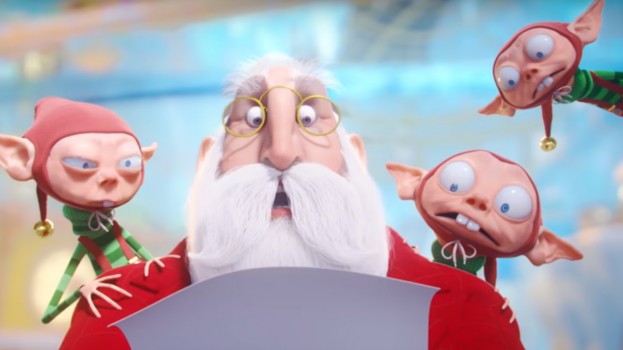 There are few moments in a parent's life as awkward as receiving your child's drawing and having no idea what it is.
BETC Paris captured that moment (and then dialed it up to 11) as part of a new video campaign for Swiss department store Manor.
A small child eagerly draws what he wants most for Christmas. His parents, nervous as their child's, shall we say, unique artistic sensibilities, send the drawing off to Santa. Neither Santa, nor his elves, nor even the savvy Santa Junior can distinguish the abstract art. Finally, the big red guy and his elves head down to Manor, incognito, where the problem seems to be solved.
For those wondering what the child actually wanted, the short ends on a cliffhanger — but the look on his face says that Santa (and Manor) got it right.
The animated spot was produced by production shop AgainstAllOdds.
(For anyone facing a similar dilemma at home, U.S. company Budsies actually makes custom stuffed animals out of children's drawings — just in case you were stumped for the holidays).