A beginner's guide to geeking out
D&D is having a resurgence, and this time, even the cool kids are playing.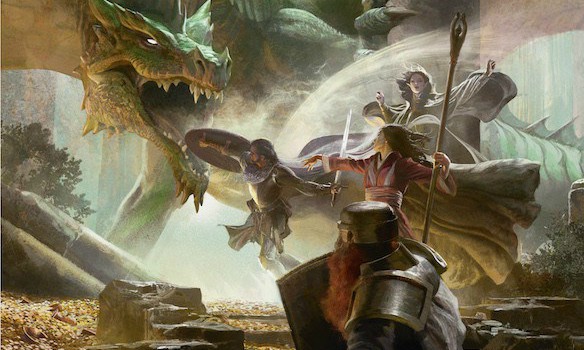 It's no secret anymore: geek culture has gone from niche to mass.
Video games, once seen as the province of the child and manchild, has become a multi-billion-dollar global industry capable of giving Hollywood a run for its money. Board games got an infusion of charm and smarts from Europe and have enjoyed a rebirth as well.
And smack dab in the middle of all this is Dungeons & Dragons. Until quite recently, it was still maligned by popular culture as the most pimply of the pimply faced pursuits. Maybe the game needed Game of Thrones and Lord of the Rings to go mainstream. Maybe it needed Twitch to provide a platform for reformed players to showcase their spellcasting. Either way, the cool kids have finally cottoned on to D&D and are diving in.
Seriously. Like, the sexy Hollywood types are all over it. Joe Manganiello (Rampage, Magic Mike, Justice League), Deborah Ann Woll (True Blood, Daredevil) and even super jock Vin Diesel all roll them funny dice. The dedicated D&D episode in season two of NBC's Community didn't hurt either.
I think just about every creative person would relish the chance to play a game where they can literally do anything they want and steer a story collaboratively. And because the game is collaborative, some companies even use  it for team-building exercises or test teamwork and leadership skills.
Of course, for those intimidated by the sheer scale of the D&D enterprise, its publishers have created a Starter Set that is playable out of the box. It's a thin slice of what the game can provide, but it's enough to whet the appetites of those willing to see what all the fuss is about.