A lucky beaver to bless your days
Plus, quirky local colour from designer Gary Taxali.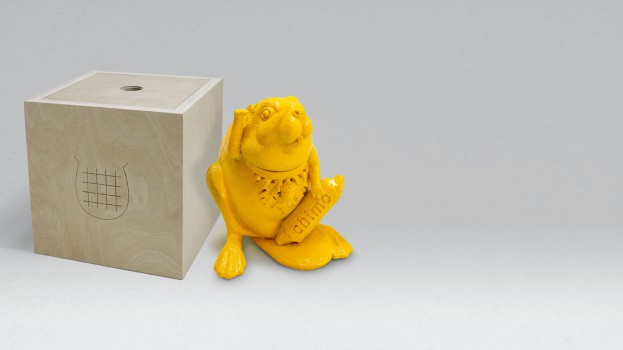 Luck may be a bit lacking as a tactic, but what if you had a strategy (read: a not-so secret weapon) to improve the odds? The folks at Jacknife have you covered with Chimo.
Turning their design powers to the good of the nation, they've created a homegrown version of the Maneki Neko cat, the ubiquitous Japanese good luck symbol. Of course, the Canuck edition taps our most industrious rodent, the beaver.
Created by sculptor Nicholas Crombach, Chimo the Lucky Beaver is the first in a series of Jacknife collabs with Canadian artists.
The trophy-sized sculpture would be a brilliant add to any creative's awards shelf, and it's the gift that keeps on giving via karma boosting powers. The limited edition 30-Chimo run (named for the Inuktitut greeting/toast) is over halfway sold, so act fast to nab a genuine Canadian good fortune talisman for only $375.

For those on your list more in the co-worker secret Santa realm than major gift status, head over to Gary Taxali's shop and continue to shop local within the Toronto ad and design industry.  I may be biased (the number of strategy mag covers illustrated by Taxali would indicate that's the case), but who wouldn't want to score his signature Ts, prints and my personal fave, $10 notebooks.