A pet without the commitment
The JinGoo, designed by Taipei-based artists Sean Chen and Lotta Tu, is a soothing, modern songbird.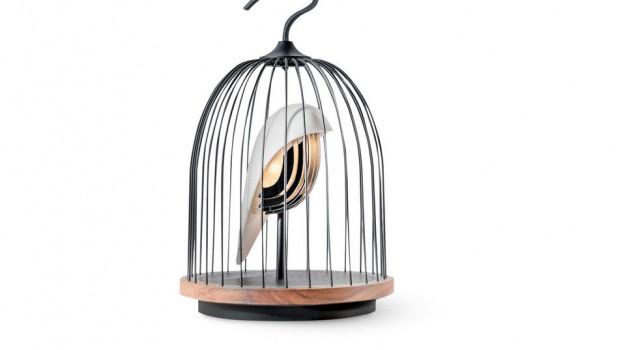 Several members of our strategy and Stimulant sales team partook in this year's gift-giving extravaganza, and their recommendations did not disappoint.
Ad sales supervisor Neil Ewen knows all too well how busy life in the creative world can get. For his gift recommendation, he went straight to the most creative place possible: the gift shop at the Museum of Modern Art (or at least, the online shop).
The JinGoo is a comforting tabletop light for those nights when you're stuck at your desk late at night working hard on your campaign copy. What's so special about the light? Well, JinGoo is also a pet. The soft amber light that glows from the birdcage-shaped lamp is reminiscent of an actual caged bird, without all the mess. If that wasn't enough, JinGoo also comes with a Bluetooth-controlled speaker to mimic a bird's twitters (no, not that Twitter). So when the sun comes up and you're still at your desk, you too can pretend to enjoy the morning dew and the early birds.
JinGoo was designed by Taipei-based designers Sean Chen and Lotta Tu, who funded their creation on Indiegogo to bring a modern re-imagining of traditional Chinese crafts and gifts to the world.
Priced at $295 U.S., it might seem a little steep, but just remember: you don't have to take this one to the vet.
In Neil's words, it's for those who love animals but are "too self-absorbed to actually look after one." We say it's a great way around the whole "no office pets" policy.