Single-serve coffee, two sugar, no plastic
Steeped Coffee uses a time-tested method to eliminate the waste of single-serve coffee.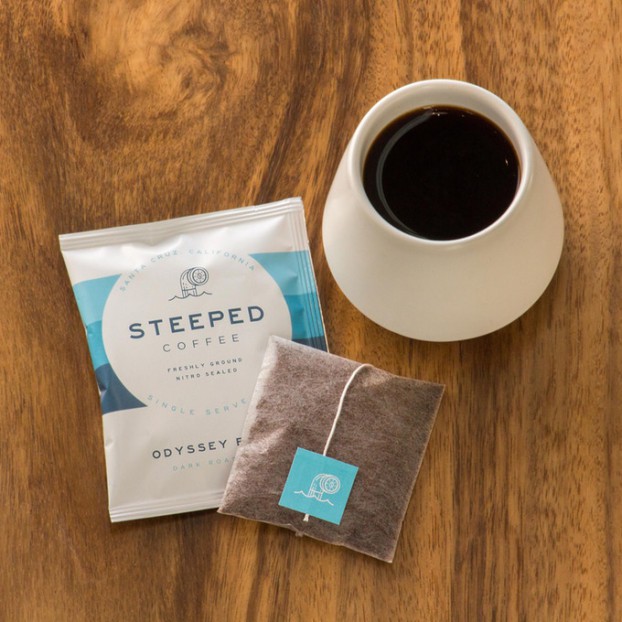 Despite how wasteful coffee pods are and the expensive machines you need to brew them, the allure of single-serve brewing is understandable. If you live on your own, brewing a full pot in morning can be wasteful as well, and sometimes a single cup in the afternoon is all you need. Luckily, a company has come along that takes inspiration from the world of tea to give you the convenience of single-serve coffee, while still eliminating tons of plastic from landfills.
To simplify things, Steeped Coffee is exactly what it sounds like: coffee in a teabag. The premium blends are packaged in the bag to stay fresh, while still letting the water in to brew a cup. All the packaging is also fully compostable, and the ink used is water-based and all natural, giving people used to tossing pounds of plastic pods into the trash the opportunity to drastically reduce the environmental impact of their morning cup of coffee.
It's also more convenient than pods, as you can brew a cup anywhere you can get hot water, eliminating the need for a machine.
Steeped Coffee has already surpassed its goal on Kickstarter and will begin shipping soon, but if you you pledge the right amount in the next 11 days, you can also get some new mugs or a fancy new stovetop kettle to match your new preferred method of brewing.