Sock it to me
Bit of a scatterbrain? This Etsy print will provide a solution and add a touch of creativity to your living space.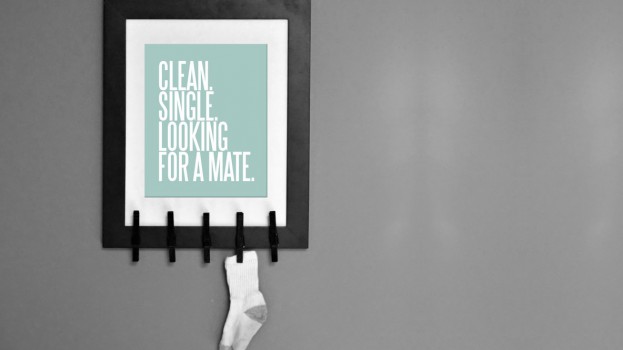 I've never been a pinnacle of organization. I lost my very first cell phone on a Greyhound bus two weeks after I got it. My desk at work is a mess of discarded cold-pressed juice jars, a million tea infusers and lipstick, lipstick, lipstick.
My dad has always told me that I'm disorganized because I'm just such a free-spirit — I'm just too creative. So clearly, my inability to simply reunite two star-cross'd socks after laundry day clearly correlates with the fact that I'm just a very creative person, right?
Well, this gift has turned my bad luck into a work of art. This $6 downloadable Estsy print is DIY-ready — all you need to add is a frame and some wooden clothespins. Oh, and your socks.
Nothing to me says a creative Christmas like supporting local and emerging artists, and a downloadable file also means cutting down on the associated costs and environmental impact of shipping. So take a gander around Etsy and see what other printable you can find to soothe your scatterbrained soul.