The sleep-anywhere pillow
Ostrich Pillows turn any surface into a bed-away-from-home.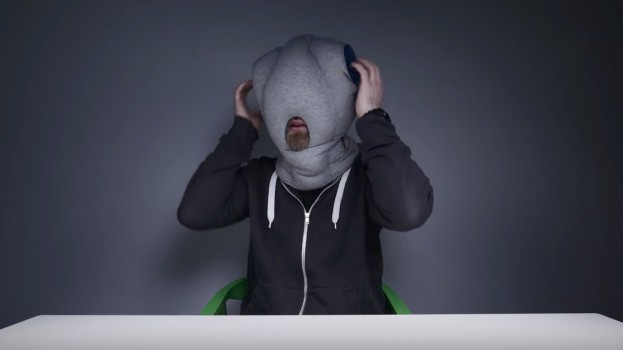 Creatives need a good night's sleep if they are to fulfill their quest for the next Big Idea. But some days, the comfort of a warm bed may seem like a luxury reserved for those in less demanding professions.
That need not be the case, though. With an Ostrich Pillow, a desk will do just fine. Just slip it over your head, tuck your hands in and turn any surface into "your very own snuggly place."
The Ostrich line includes several different pillows, suited for every peculiar sleeping need, but the Ostrich Pillow Original is probably the best bet for the creative on your shopping list. With the ability to nap during lunch, say, or during a dull conference room meeting, he or she will never have to leave the office again.
The pillow's shape creates an "immersive environment," cancelling noise and ensuring sound sleep, according to the company's ads, anyway. In short, the perfect gift for a creative in need of a little extra shut-eye next year.
Depending on the style of the pillow, retail ranges $25 to $85.