Christmas goes to the birds
U.K. retailer Intu employed festive, feathery friends to show the world that there's no wrong way to do Christmas.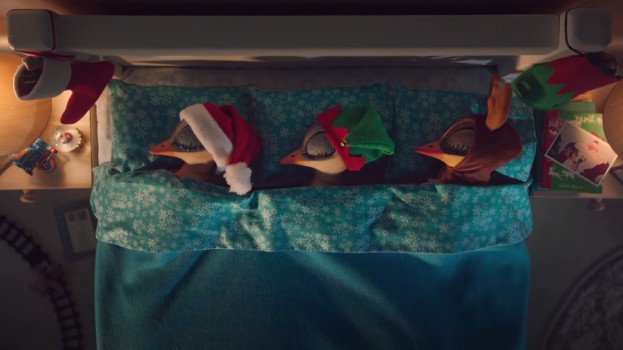 Intu, which owns a number of major U.K. shopping centres, has brought a cast of festive, feathery puppets back for another Christmas campaign this year.
Pairing with agency Blinkink and director Joseph Mann, Intu incorporated the bird buddies into a poetic "Guide to Christmasing."
The digital video shows that there are multiple ways to celebrate Christmas: getting organized, gobbling mincemeat pies, twerking at the company holiday party and, of course, starting your celebrations obnoxiously early (when there isn't even enough snow for a snowman).
The puppeteers came from the U.K. stage production company Warhorse.