Here come the frenzied freebies
The U.K.'s 3 Mobile is promoting its new Wuntu rewards app through a free-spirited, frenzied TV spot.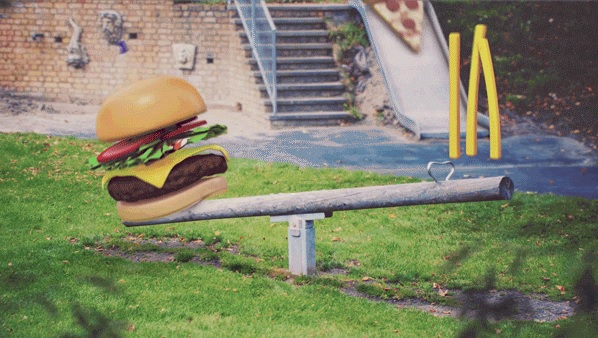 You'd probably be pretty scared if a bunch of life-sized, bouncing, skipping, whiz-banging burritos and coffee cups came charging at you in the middle of the street. But when they're virtual? No problem.
U.K. mobile company 3 Mobile captured that spirit in its latest ad by creative shop Blinkink. In its ad for the rewards app Wuntu (pronounced "One Two"), a frenzied mob of fast food, entertainment and travel-related characters rampage through the streets of London to sing the praises of the new Wuntu app.
Working with ad agency Wieden & Kennedy London on its overall marketing strategy, the ad was executed through a TV buy, along with print ads and digital billboards.