Home (very) sweet home
Property type: single family. Building type: edible. CREA and Habitat for Humanity pair on a sweet new listing.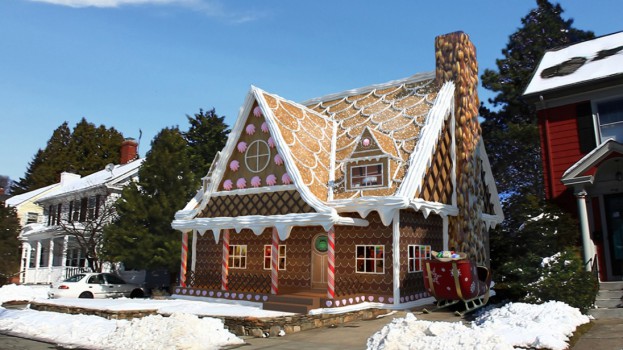 The Canadian Real Estate Association (CREA) has partnered with Habitat for Humanity in the Greater Toronto Area to inspire families to donate to local building projects. And it's doing so by appealing to their sweet tooth.
The joint campaign features a "life-sized" virtual gingerbread home listed online with a virtual home tour on Realtor.ca.
The listing is complete with candy chandeliers and ice cream sandwiches for couches. But instead of listing a price, the page linked to a donation page by Habitat for Humanity, where those browsing can help fund a new home for a low-income GTA family.
CREA and Habitat for Humanity paired with Toronto agency Union to execute the gingerbread dream home.