Roots adds winter whimsy to its gift guide
The retailer used a live fashion show to debut an interactive new shopping app.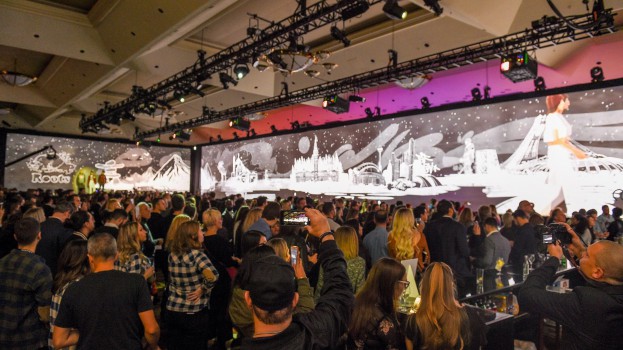 Iconic Canadian brand Roots kicked off the 2017 holiday shopping season with a live fashion show, digital video and online gift guide — all in one.
In late November, more than 600 guests were invited to witness a live fashion show (dubbed "Northern Light") in Toronto that blended Roots' fashion and lifestyle products with light, sound and music. Real and "virtual" models showcased Roots' holiday collection by strutting across digital screens made up of more than 16 million pixels, which blended visual effects, virtual snowfalls and confounding illusions.
Those watching live could use the Roots Live mobile app to snap stills of the models and get a direct link to shop the items Roots was showcasing. For those following online on Roots' Facebook Live stream (more than one million people tuned in), the Roots Live app also worked when scanning screens. According to Roots, of the 600 guests in attendance at the live show, more than half downloaded the app at the show.
Roots has also sponsored an Apple Music playlist, curating the music that was used for the event.
The Roots Live app was developed by Soundpays. Royal Bank of Canada served as a marquee sponsor for the event.