There's something in the air
Peruvian natural gas company Calidda created a billboard where the tagline is literally spelled out with pollution.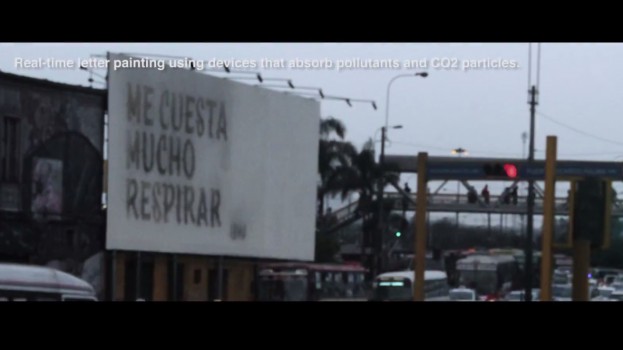 If the environment could talk, what would it tell you?
McCann Lima's new campaign for natural gas company Calidda chose to do just that. A new OOH execution collected air pollution to communicate a simple message: "It's hard to breathe."
The new "Lima is Talking" campaign called attention to air pollution in the Peruvian capital — which, according to the World Health Organization, is the most polluted city in Latin America.
A blank, white canvas was draped in one of Lima's busiest traffic locations. While the board appeared to be plain white, the unit was equipped with a device that stored CO2 gas, processed it into a powder and reacted with the board's materials to spell out a message. Over 15 days, the billboard's message started to build and become clearer: "Me cuesta mucho respirar," which translates to "I am having a hard time breathing."