IKEA bottles it up (and we let it all out)
Get ready for a good sob. The retailer is here to remind you what Christmas is really all about.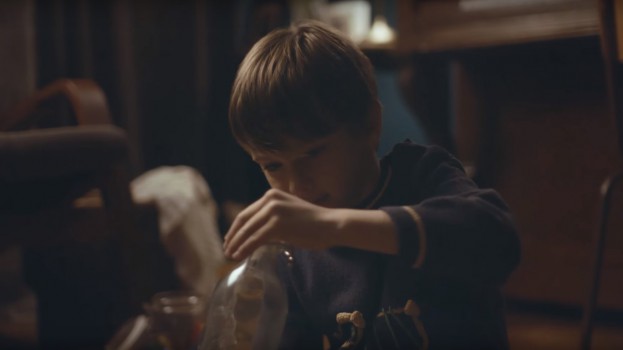 Oh, pardon us, we're not crying, it's just allergies.
You see, we tend to have a particularly embarrassing, red-eyed, puffy-faced, short-of-breath reaction when someone hits us right in "the feels," as the kids say, with just the right holiday ad.
The latest from IKEA Canada is especially poignant for those of us who might have grown up with a single parent, not a lot of money or in a more difficult situation than most other kids.
The 90-second digital short, "Bottled," shows a young boy and his mother as the holiday season approaches, with Mom struggling to keep up with the mounting bills. In a testament to the innocence of childhood, the young boy is just as happy using his imagination and playing with a simple glass bottle (one that, of course, happens to be sold at IKEA for just over $2). Come Christmas morning, he delights his mother with a bottled message of love.
It's a simple message: Christmas isn't about things. Pretty brilliant from a chain that is known for selling, well, things.
Rethink handled creative on the spot, which you can check out below. Just keep the tissues handy. You know, for allergies.