A Christmas disrupted
Jan Kelley's holiday card shows what happens when start-ups meet Santa.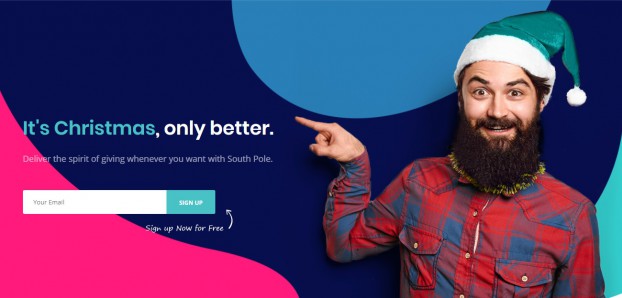 No industry is safe from so-called disruption. Not even Santa's.
Agency Jan Kelley has taken aim at the trend with its 2017 Holiday Card. The card sent out to clients includes a link to the interactive story of Santa vs. the trendy new start-up, SouthPole.tech, with a link to the totally-real website for the totally-unreal service.
Features include 24-hour elf support and a no coal guarantee. And, of course, hipster bearded brand ambassadors (yay…).
Of course, South Pole Tech isn't real, so no one has to worry about anyone's Christmas being disrupted (for now). But hopefully everyone at agencies can sit back, have a laugh, take an Uber home and order in some take-out from Foodora while they binge some holiday favourites on Netflix.