The truth about Santa Claus
A lot of agencies took a positive, joy-spreading approach to holiday cards this year. And then there's Wax.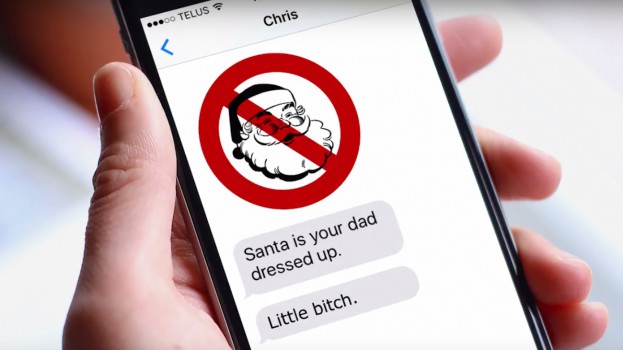 Warning: do not show your children this video if you want them to continue believing in the magic of Santa Claus.
We at Stimulant asked some of our staff members what age they were when they stopped believing in Santa. The results were, let's say, interesting.
"I honestly don't know if I ever believed." — Neil Ewen, sales supervisor.
"I was about seven. I found the gift that Santa would eventually get me under my parents' bed." — Jeromy Lloyd, digital editor.
"Wait, what?" — a freshly traumatized Justin Dallaire, staff writer.
This all goes to prove a very important point: some children are lied to, some are not. And agency Wax decided to take on that myth in its latest campaign. It went through every media channel possible to let kids know that Santa isn't real.
Banner ads? You got it. YouTube overlays? Check. Out of home? You know it. Can't dispel a centuries' old myth without being #AlwaysOn. Investment is key — you don't want your kids to grow up believing some nice man in a red suit is actually putting Christmas presents under their trees for no good reason, right? This is why they're complaining about housing prices in between plates of avocado toast.
Okay, we want to assure you right now that this was not a real campaign. But just to be safe, you might not want to watch the agency's holiday video in the presence of any kids.
Unless you want them to toughen the hell up.