A note from Stimulant
Some changes are coming to Stimulant in the New Year, and we need your help with one of them.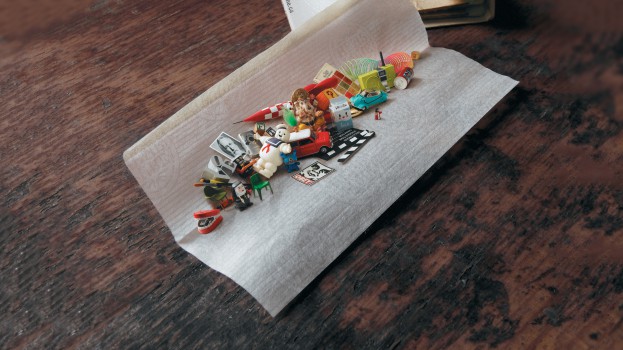 To our creative readers,
We hope you've enjoyed the last year of Stimulant content. We've covered some great work — from a billboard with a nose for weed to an agency duo who decided to gender-bend for equality.
But now it's time for some change.
First things first, starting the new year, Stimulant will publish its e-newsletters once per week, coming to your inbox every Wednesday.
You might think this means less content on the site and fewer opportunities to get your own work published in Stimulant.
Guess again, folks. The Stimulant website will now be updated daily. You'll see the best "Top Ad" campaigns from Canada and abroad as they come in. The goal is to become a real-time, go-to resource for all things creative.
At the same time, the newsletter will serve as a curation of what we believe to be the best of the best advertising and creative marketing from the week.
We'll also continue to feature "Passion Projects" from our agencies' most brilliant minds, as well as our "Random Cool" section to serve as a treasure chest of ideas for anyone feeling a little uninspired.
Along with this new mandate, we're also on the hunt for a new logo — and you know what? We need your help.
We're big enough to admit that we've been a little fashion challenged over the years. And we think it's time to say good-bye to the old logo and place it in a box with our gauchos, Von Dutch hats, gladiator sandals and shoulder pad blazers. And we're calling on you to help us design a new one.
We've issued a challenge to all creatives to design a new Stimulant logo that best captures our creativity, quirkiness and all-around je-ne-sais-quoi. The reward? The chance to win four tickets to the 2018 Marketing Awards gala (plus, design glory among Stimulant and strategy readers).
Submissions are due Feb. 15. And we cannot stress this enough: you have total creative freedom.
On that note, it's time for this Stimulant editor to change into some comfy pants, take a seat on the couch and eat nothing but cereal for two weeks. You know, just reconnecting with my creative side.
Cheers,
Bree Rody-Mantha, Stimulant editor