John St. puts another notch in its belt
Hate having to remove your pants-holder after over-eating a turkey meal? Get the E.A.T 2000.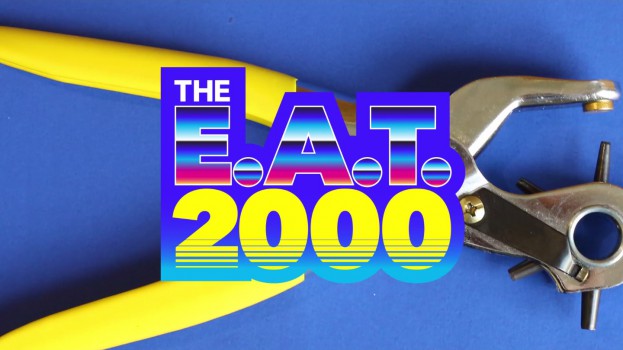 It's a common theme around the holidays: how are you going to manage to stick to your diet when there's just so much good food all around?
Well, you could exercise better portion control. You could look up some healthy holiday alternatives and cross your fingers that no one can tell the difference between a grain-free, sugar-free, paleo cookie of sadness and Grandma's traditional ginger snap recipe. Or, you could literally punch another hole in your belt.
John St. has decided to go with the third option.
The agency's holiday card features an ad for the Expanding Abdomen Tool (E.A.T) 2000 — a hand-held device to simply punch another hole in your belt. Because you know what's better than self-control? Unnecessary new devices.