Kids explain programmatic
Index Exchange pulled in pint-sized brand ambassadors to explain how digital advertising works.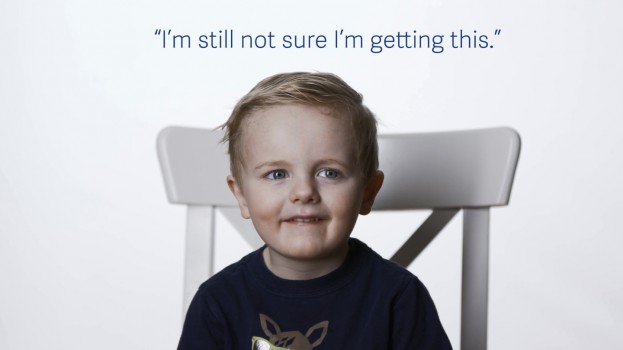 Growing up, if you asked this Stim editor what her engineer dad actually did at work all day, she'd probably respond with a long, extended, "Ummmmmm…" So the kids in this video by Index Exchange actually get a hats-off for their efforts.
The content team at ad tech firm and exchange Index Exchange produced a video for clients promoting the work it does. And it used its tiniest fans to demonstrate why that's important.
The children of Index Exchange's employees tried — with vigor — to explain what exactly their parents do at work. The results, as you'll see below, are not exactly informative. But they are adorable.
The point of the video? Digital advertising is complicated, so 2018 should be all about demystifying it and increasing transparency.
I, for one, welcome our new pint-sized brand ambassadors!