KFC gets a 'bit' creative
The fast food company traded its $20 bucket for Bitcoins (for a limited time).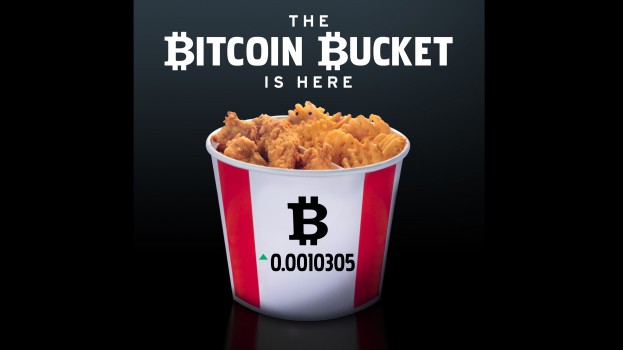 Reps for Kentucky Fried Chicken in Canada admit that they don't entirely understand cryptocurrency, but why should that stop them from selling things for Bitcoin?
On Jan. 12, KFC's $20 bucket officially became the "0.0041 Bitcoin, Or Watever Its Ever-Fluctuating Value Happens To Be At The Moment Bucket." KFC kicked off the option that afternoon with a Facebook Live video tracking the real-time value of the bucket in Bitcoins.
No, seriously, the bucket was available online for sale in Bitcoin currency, although it was only for a limited time (a very limited time – it was listed as sold out less than 90 minutes after the sale began).
KFC worked with its agency Grip on the stunt.