Colonel Sanders learns French
KFC France introduces the man behind the famous face.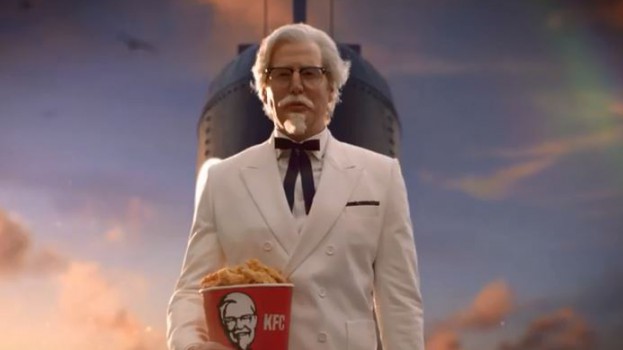 While Colonel Sanders' Kentucky Fried Chicken has had a presence in France since 1991, only 3% of people living there actually know who the famed Colonel is. And therein lies a problem.
So to make his presence known, KFC France recently aired a 90-second spot on prime-time television, allowing him to re-introduce himself. The French-speaking Colonel, whose American accent reminds us of his origins, goes on a world tour, riding atop a submarine, water skiing on the backs of crocodiles, and defending his secret recipe in the face of near-certain death.
Is it possible French Colonel Sanders is cooler than his North American counterpart?
Credits
Agency: Sid Lee Paris
Client: KFC France
Ad Title: Colonel Sanders
Chief Creative Officer: Sylvain Thirache – Executive Creative Director
Brand Supervisors: Frédéric Levacher, Pascale Laborde, Sophie Lacroix, Cécile Lequeux
Creative Directors: Céline & Clément Mornet Landa
Agency Supervisors: Johan Delpuech – President, Mehdi Benali – Managing Director, Héloïse Marchal – Account Director, Benoit Fernandes – Account Manager
Copywriter: Simon Lamasa
Art Director: Sophie Dherbecourt
Head of Strategy: Benoit Pellevoizin
Strategist: Patrice Zamy
Head of Production: Thomas Laget
Agency Producer: Marine Redon
Production Company: La\Pac
Producer: Delphine Guerin
Director: Jeff Low
DOP: Martin Ruhe
Music: Sanjiv Sen
Music Producer: Schmooze
Post Production: Mathematic
Post Producers: Jane Jamaux & Paul Crehange