Canada Post unveils its doggie designs
In advance of the Lunar New Year, stamps will be adorned with adorable pups designed by Subplot Design.
In keeping with its Lunar New Year tradition, Canada Post has unveiled its new international and domestic stamps adorned with the animal representing this cycle.
With 2018 being the year of the dog, Subplot Design has debuted two different doggie designs: one shih tzu-inspired dog and one traditional Chinese native breed, both crafted by Chinese illustrator Meimei Mao in a style reminiscent of traditional Chinese paper cutting. Calligraphist Albert Ng added numerous traditional blessings, which were embossed in gold foil by Toronto printer Lowe Martin, and added to the designs.
Both appear against a backdrop of a traditional Chinese lantern. Subplot founder and creative director Roy White said the lanterns are a "quintessential symbol of the Lunar New Year."
Additional material created by Subplot include postcards, first day covers, booklets, souvenir sheets and uncut press sheets. All products are available online as well as at select Canada Post locations.
Canada Post first began its Lunar New Year series in 2009, the Year of the Ox.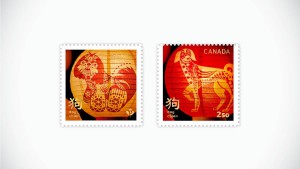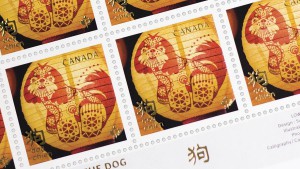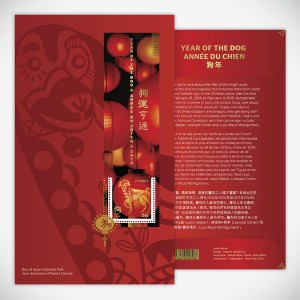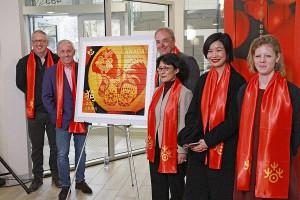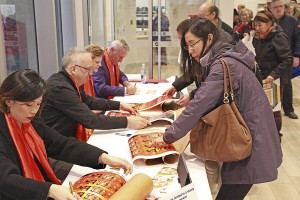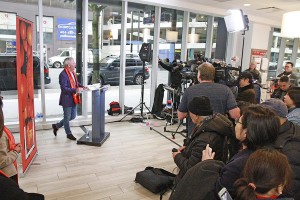 Credits
Brand: Canada Post
Concept and design: Subplot Design
Creative director: Roy White, Matthew Clark
Lead designer: Liz Wurzinger
Illustration: Meimei Mao
Photography: Raeff Miles Photography
Calligraphy: Albert Ng
Printer: Lowe Martin