Some like milk hot
Kellogg's found a "Hot-Milk Man" ambassador who's not too bad on the eyes.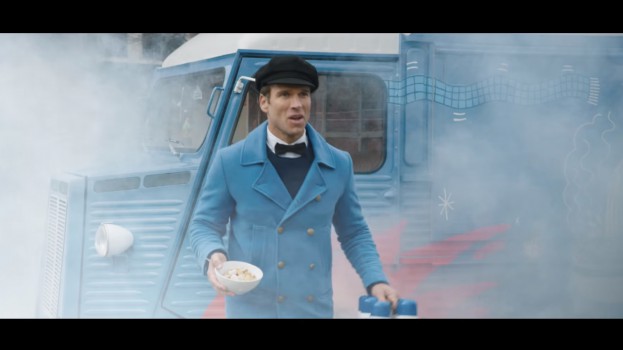 Kellogg's Mini-Wheats' new "Try it Hot" campaign packs a fun and upbeat message telling Canadians that rather than switching to something warm (if not more time-consuming) like oatmeal or pancakes on a cold winter's day, they should try their Mini-Wheats with hot milk.
The campaign is rooted in a survey by Kellogg's that shows more than half of Canadians (55%) say winter mornings are boring and mundane. They also say these mornings negatively impact their happiness or joy. But 45% believe that eating something warm on a dreary winter day would give their boring winter morning a boost.
With that in mind, the "Try it Hot" campaign depicts the Kellogg's Hot-Milk Man (not hot milk-man) travelling throughout Canada.
Canadians are also invited to share an image of their hot milk breakfast with the hashtag #TryItHot. In Toronto, the Hot-Milk Man will make appearances at numerous public events such as a sampling at Yonge-Dundas Square on Jan. 24, plus an appearance at the Harbourfront Centre's Natrel Rink on Family Day. If you look closely, you might also find him in his hot-milk-mobile cruising around the city on wintry mornings as he tries to warm up the city.
Here's a peak at what the Hot-Milk Man is all about.
Credits
Brand: Kellogg's Mini-Wheats
Creative agency: Leo Burnett
PR and influencer relations: Strategic Objectives
Media buying: Starcom