Kayak and Metro Vancouver win OMAC's Iris prize
Sometimes gross is gold.
Kayak and Metro Vancouver were the winning clients for the Out-of-Home Marketing Association of Canada (OMAC)'s Q4 Iris Awards, which award creativity and innovation in out-of-home executions.
Travel service Kayak took home the Best OOH Creative Execution award for its Canada 150 campaign, comparing international landscapes and natural marvels to similar ones found in Canada, giving Canadians the message that they didn't have to leave the country to have a world-class vacation.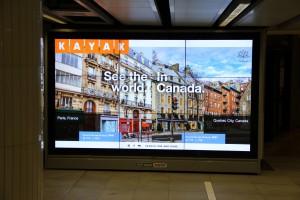 Best OOH innovation went to a greasy campaign from Metro Vancouver. The OOH executions created life-size cutaways of clogged pipes in an effort to demonstrate the environmental impact of pouring kitchen grease down the drain. It may have been gross, but for OMAC, it was gold.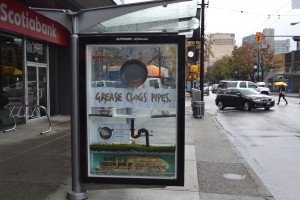 Kayak credits:
Client: Kayak
Creative agency: In-house
Digital marketing director: Matt Clarke
VP of marketing, analytics and media: Ian Akehurst
VP of North American marketing: Dave Solomito
Brand manager: Andrea Charriez
Copywriter: Rebecca Hansen
Art directors: Kaitlyn Richards, Tara Clune
Media buying agency: Touché
Metro Vancouver credits
Client: Metro Vancouver
Creative agency: In-house
Creative lead: Gordon Inglis
Lead designer: Lotus Miyashita
Media buying agency: Jungle Media