Water you doing here?
Rarefied air gets bottled and sold as part of a pop-up stunt.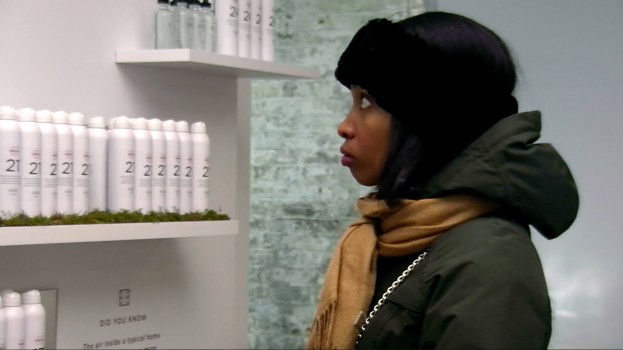 In Toronto, it's not hard to believe that any old product can be packaged the right way and sold as an artisanal luxury at a fancy pop-up.
Earlier this month, when a Distillery District shop known as Kare Air and Water Boutique opened its doors, it took that concept to the extreme — selling air and water.
Shoppers sipping on samples and testing blasts of the air from vents differed in their reactions. Some swore the water tasted and even felt better than typical water, while some, if you check the expressions in the below video, didn't seem to buy it.
The pop-up was actually a stunt by home services provider Enercare, part of an effort to inform the public about chemicals and contaminants that could be hiding in air and water.
Al Shulman, VP of sales and marketing for Enercare, said in a statement that the puzzlement in the video — and how easily some were fooled — emphasized the importance of consumer awareness. "The reactions we were able to capture… demonstrates the need for increased education around home health."
The pop-up was spearheaded by creative agency Bimm.