One minute
Animator Esther Badillo's frenetic tribute to Breaking Bad is cooler than five motorized machine guns.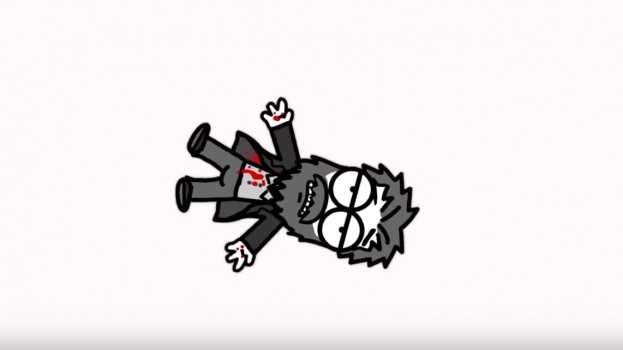 Sometimes the best animation is the kind where the style contrasts sharply with the tone of the content it's presenting.
Matt Stone and Trey Parker made waves when they first did that with South Park in 1998, when crudely animated but ultimately storybook-esque children cursing like sailors and staring death in the face was still considered shocking.
That's the tone animator Esther Badillo took with her one-minute video, a tribute to the now 10-year-old Breaking Bad.
Yep, 10 years. It may feel like the breakout AMC show had its finale just yesterday (some of us are still getting over that machine gun scene), but it was 10 years ago this week that the world first met the mild-mannered chemistry teacher Walter White. Of course, that episode averaged only 1.43 million viewers in the U.S., compared to its finale, at 10.28 million.
If it feels like time went by quickly, just check out Badillo's video. The frenetic style of animation, not to mention the comically cartoonish voices, manage to make you forget just how brutal the show can be at times. Oh, and it's really, really funny. Check it out for a master class in comedic pacing (warning for language):
Re-watch bonus — a few little background gags, such as the deaths of Jane and Lydia, the head of Tortuga, the airplane crash and the infamous roof pizza, are sprinkled in during the animation. They're actually a little out-of-sequence, chronologically (nerd alert: this Stim writer), but it speaks to the attention to detail paid by Ballido.