The bitter sequel
Farnham Ale & Lager tapped the biggest source of bitterness of all: sports fans.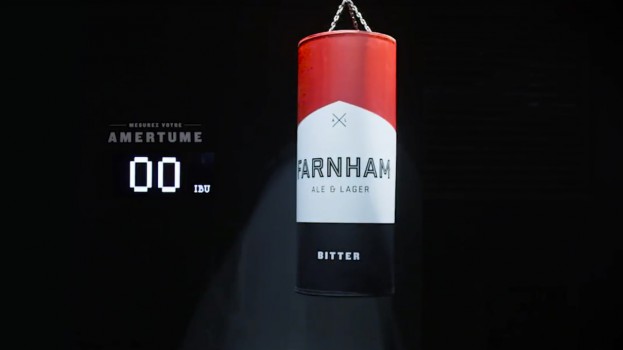 Farnham Ale & Lager already hit creative gold with its "A bit bitter" campaign, when it used passive-aggressive insults to demonstrate just the right amount of bitterness found in its beers.
You know what else can get bitter sometimes? Sports fans.
In its newest spot, once again created by agency Lg2, Farnham used sports fans in a bar to demonstrate the perfect punch of bitterness in its beer. Lg2 tapped construction company Bolduc Workshops to create a punching bag outfitted like a Farnham can.
Fans lined up to take a swing at the bag. The harder the punch (measured by "IBUs" or "International Bitterness Units"), the more beer they received.
Credits
Brand: Farnham Ale & Lager
Agency: Lg2
Creative direction: Luc Du Sault
Creative: Vincent Bernard, Camille Gagnon, Roxanne Pelletier
Producer: Julie Pichette
Consulting service: Pier-Olivier Léonard, Félix Blanchet-Levesque
Director: Nova Film – David Poulin
Sound: Studio Expression – Jérôme Boiteau
Motion graphics: Marie-Ève ​​Roussy
Construction: Bolduc Workshops