Black and blue, unfiltered
The Assaulted Women's Helpline used social media to show that filters can't replace everything.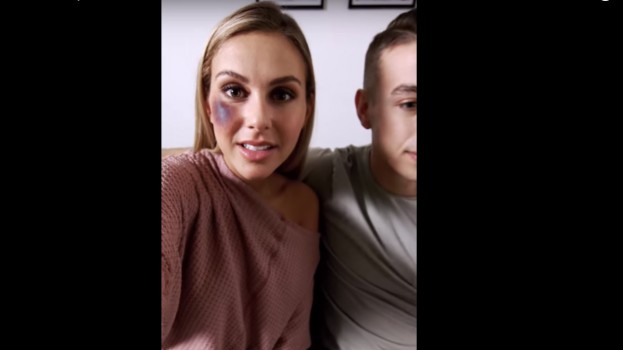 The Assaulted Women's Helpline's (AWHL) new video attempts to reach young women on social media for a very specific reason: social media represents a place where a person's persona doesn't always match reality.
The most common age for women to first experience domestic violence is between 18 and 24 years old, according to the AWHL. That group happens to spend more than two hours a day on social media. The organization tapped Toronto shop Giants & Gentlemen to produce a video for Instagram and Snapchat's story platforms to reach women in the age group.
The work depicts a young couple in love with a flattering camera filter. But when the filter disappears, it reveals the pain behind the perfect portrait.
The video's purpose is to encourage women to speak up about abuse that they may have suffered, and to help them recognize when someone that they know may be experiencing domestic violence. The campaign is rooted in the insight that 70% of domestic abuse cases go unreported due to fear or shame.
Credits
Brand: Assaulted Women's Helpline
Executive director: Huong Pham
Agency: Giants & Gentlemen
Creative director: Alanna Nathanson
Chief strategy officer: Gino Cantalini
Senior writer: Brandon Tralman-Baker
Senior art director: Steven Kim
Account director: Julie Wierzbicki
Account manager: Carlyn Anderson
Production company: Brave production
Executive producer: Rob Tunnicliff
Camera operator: Mark Peachey
Post-production: The Juggernaut
Executive producer: Patrick Fay
CG artist: Matthew Badiali