Toronto restaurant hops on the Bitcoin buzz
Figures, which is already known for its eclectic designs, is adding an unconventional payment option.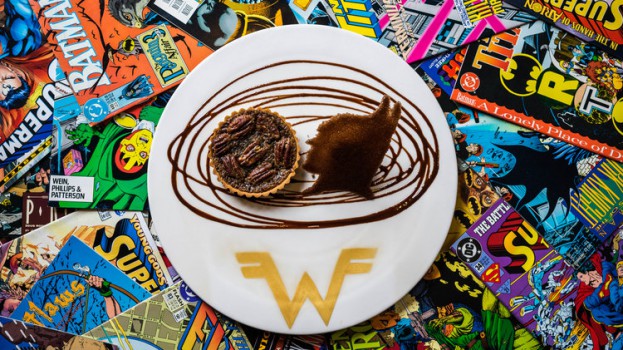 Nader Marzouk says his Toronto restaurant, Figures, is built on "creativity and innovation."
The Yorkville resto-lounge's menu features seasonally inspired, ingredient-based food designed by executive chef Ron Stratton. The 2,000 square-foot venue is filled with original art from local artists, with vintage comics decorating the entire space.
Oh, and customers can now pay using Bitcoin.
Marzouk says the restaurant, which was established mid-2017, says it's the first restaurants in Toronto to offer the option (some local taverns and cafés accept Bitcoin, however, including Snakes and Lattés, Grossman's Tavern and, briefly, KFC).
But lest you write Bitcoin transactions off as a gimmick, Figures' menu proves that the resto means serious business beyond the Bitcoin. With a wide range of foods such as A&W Root Beer BBQ drumettes, grilled branzino, oxtail pancakes and hand-made perogies, Figures' methods of transaction might become an afterthought.
The retro comic books theme is also enough to make your average design geek go wild.
We'll just wait to find out whether those upscale Yorkville landlords accept Bitcoin for rent.