Aussie Tourism Board's newest ad is a crock
Why not embrace the stereotype?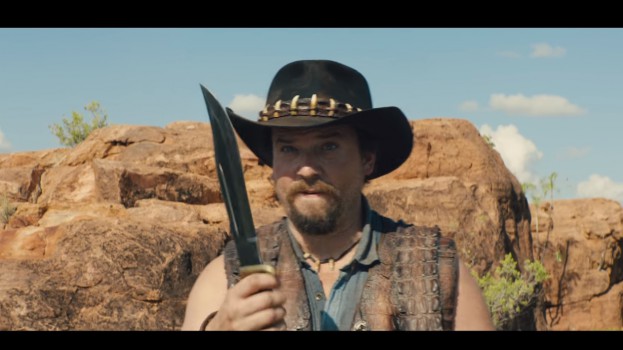 Okay, so that headline may have been a bit too easy. But the Australian Tourism Board really did take viewers on a ride with its recent bait-and-switch.
In late January, a trailer surfaced for a Crocodile Dundee sequel featuring Aussie actors Chris Hemsworth alongside U.S. funnyman Danny McBride.
It's worth noting that despite the star-power, the initial teaser had twice as many thumbs' down on YouTube as it did thumbs' up.
Turns out, the trailer was actually an elaborate (and even further star-studded) tourism ad for Australia by agency Droga5. The Tourism Board released a "second trailer" on Super Bowl Sunday during the big game, still promoting the country in a cinematic style, but being a little more straight-up (and, as a result, was better received). It also featured another well-known Aussie talent, recent Oscar-nominee Margot Robbie.
Yep, Australia's tourism body chose to indeed lean into one of the biggest Australian exports (and stereotypes) to promote itself. Why? Well, quite simply, Hollywood has embraced reboots. We've seen it with everything from Hawaii Five-O to Jumanji, so why not embrace the ridiculousness?
Credits
Client: Australian Tourism Board
CMO: Linda Ronsen
Agency: Droga5
Creative director:  Chris Colliton