Nando's sees red
The resto is correcting the names that auto-correct deems worthy of the squiggly red line.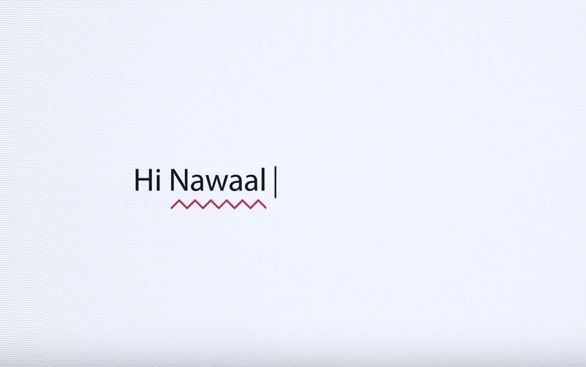 In Canada, Nando's is that Portuguese restaurant with African swag that's ever-so-slowly dotting its chain across cities.
But in South Africa, its birthplace, the QSR can be considered the voice of the people. (We cannot tell you how many of its commercials have been banned over the years for mocking dictators and shining light on xenophobia, among other controversies.)
As a brand for the people, it makes sense that it wants everyone to feel accepted and respected, and that includes PCs. More specifically, computer dictionaries that tell them the spelling of their name is incorrect every time it's typed. Believe it or not, it's an issue for a majority of South Africans. Understandably so, as the country has 11 official national languages (there are many more unofficial ones too).
The brand says it's simply "not cool" that a computer's spellcheck says their name is wrong. Even machines should recognise diversity, it says. That's why the resto, along with agency M&C Saatchi Abel, created a website that allows people to enter their uncommon (to English speakers) name, so that every Nokuthula, Elodie, Darawees and Tebatso in South Africa can enjoy seeing their name without that degrading squiggly red line, taunting them below.
When they visit the #rightmyname site, users can enter their name and have it added to a database, which people can download on Human Rights Day (which falls on March 21) to update their computer dictionaries – equality and respect for all, just like that.
"This campaign is a great example of the fact that we don't have to accept things simply because 'it's the way it's always been done,'" said M&C Saatchi Abel's Tshegofatso Phetle in a release. "We need to realise that we have the power to create our own change. And who better to do this than Nando's, a brand which not only brings fire to everything it does but which, incidentally, is also underlined in red."
Credits:
Agency: M&C Saatchi Abel
Copywriter: Tom Kratz, Jordan Tryon
AD: Tshegofatso Phethle