McDonald's asks 'Qui aimes-tu?'
Cossette and Astral team up to bring messages of love to Montreal streets.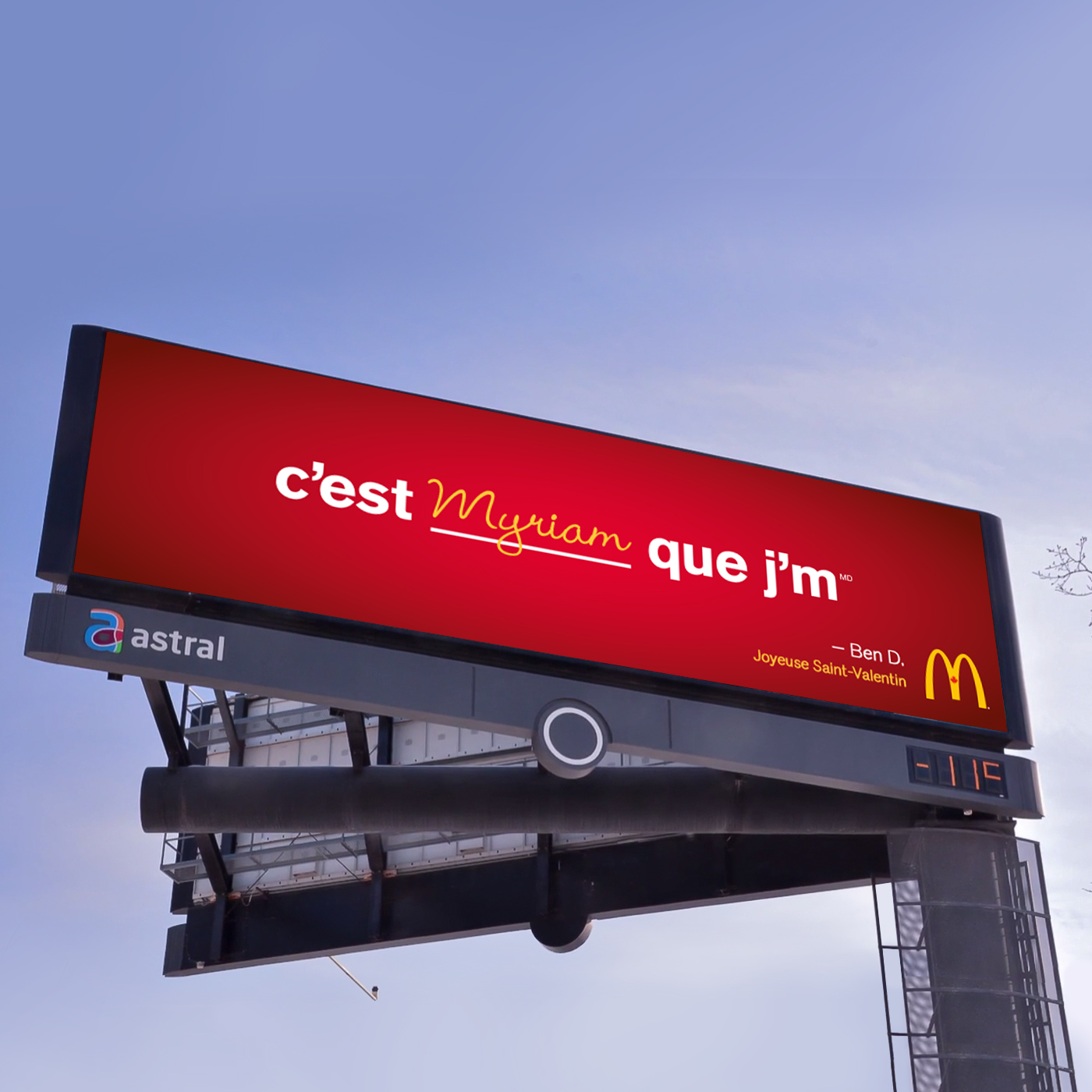 When it comes to romance, it's the simple gestures that count, right? A nice bouquet of flowers, a little mushy note, writing someone's name on a billboard.
For Valentine's Day, McDonald's and its partners created some simple digital billboard designs in Montreal with the phrase "C'est ____ que j'm" (a take on its French slogan, "C'est ça que j'm"). D'aw!
Those wishing to make their fast food-loving amours blush a bit can get their name written in by either commenting on the QSR's related Instagram post or sending a Snap to the company's account on Snapchat. A number of submissions were also set to appear in ads on Feb. 14.
Credits:
Brand: McDonald's Canada
Agency: Cossette
Media agency: OMD
Media partner: Astral