Co-Op says 'F U' to a new crop of freelancers
The second annual freelancer awards names 10 top national talents.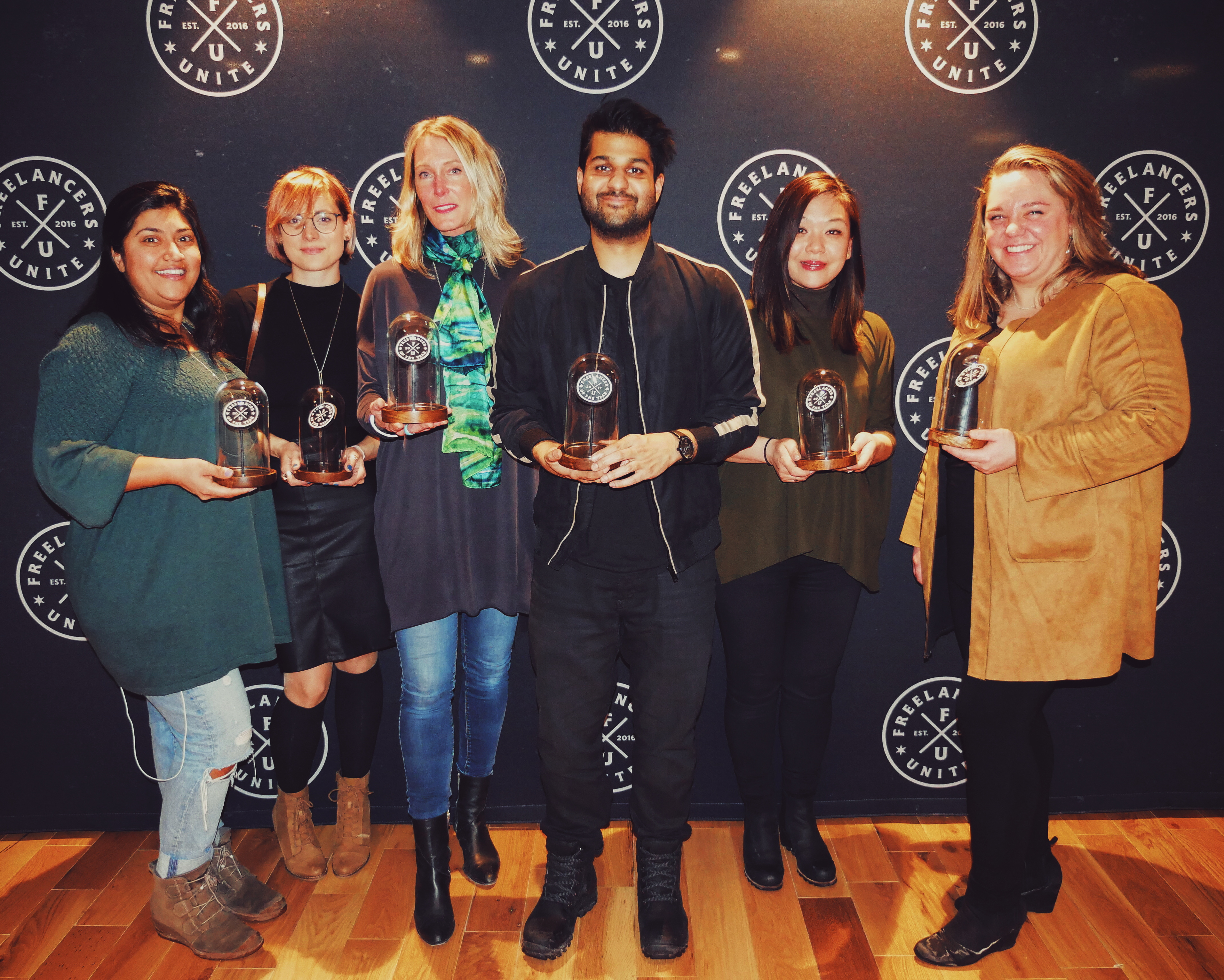 Above (L-R): Raj Dhillon, Stacey McDonald, Marissa Mastenbroek, Tanim Ahmed, Nancy Ng, Ashley Howell
For the second year in a row, Toronto agency Co-Op has offered the industry a big "F U."
The shop's second annual Freelancers Unite Awards aim to celebrate the best freelance work in Canada's marketing disciplines, and handed out hardware on Feb. 7 at an intimate ceremony.
The program accepts nominations from the industry, with nominees' work judged by a panel of experts (this year comprised of Jarred Paperman, Community Director at WeWork; Julian Brass, Founder of Notable.ca; Courtney Colomby-Brown, a freelance copywriter; David Horovitch, a freelance CD and 2016 FU Award Winner; and James Loftus, VP Communications at Co-Op). Co-Op then produces a list of its top freelancers of the year.
2018 F U Award winners
· Tanim Ahmed – art director
· Raj Dhillon – producer
· Matt Howe – art director
· Ashley Howell – designer
· Marissa Mastenbroek – art director/designer
· Stacey McDonald – photographer
· Keith Morange – storyboard artist
· Nancy Ng – designer
· Rose Saquillo – art director
· Cam Boyd – copywriter
The promotional campaign for this year's awards had its tongue planted firmly in it cheek in illustrating freelancers' dedication to craft, even when they don't have chairs.