Canal invites you to 'dive' right in
Canal's self-aware soccer ad provides a possible explanation for all those dramatic tumbles.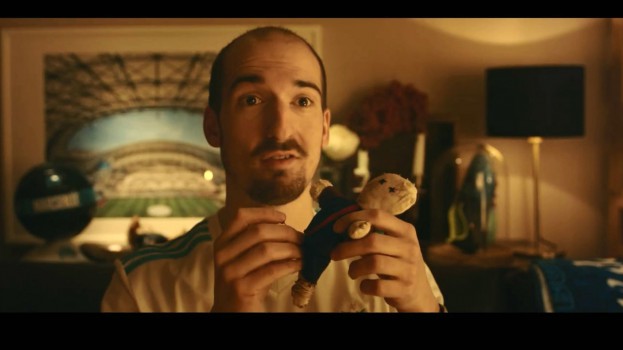 The annual Classico soccer match (Olympique de Marseille versus Paris Saint Germain) will air on Canal+ on Feb. 25. For many soccer fans, this means watching with delight — and, often, incredulity — as players tumble to the ground with dramatic injuries, seemingly out of nowhere.
Pairing with agency BETC, Canal+ crafted an ad with a possible explanation for all those dives.
It shows a Marseille and a Saint Germain supporter watching eagerly in their respective homes, each taking their anticipation out on voodoo dolls of the opposing teams.
Hmm. Suddenly those dramatic performances make a lot more sense!
To accompany the ad, BETC has created a microsite that lets supporters prick their own virtual voodoo doll of whichever team they are rooting against.
Credits
Client: Canal+
Agency: BETC