Canada Goose paints the town blue
Pantone developed a new shade that will be used in the clothing brand's jackets to help Canada's polar bears.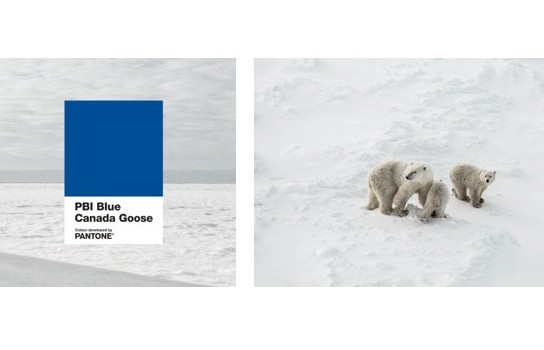 Canada Goose has shown its "true colours" to mark the 10-year anniversary of its relationship with preservation organization Polar Bears International (PBI).
The anniversary was marked with a new electric blue shade for Canada Goose jackets, developed by the Pantone Color Institute. They're calling it: "PBI Blue."
PBI Blue is currently being introduced to Canada through a short digital video, which is being promoted through an expansive digital and social media campaign, as well as out-of-home and in-store advertising. Pantone is also promoting the campaign, which was kicked off Feb. 27 or "Polar Bear Day" (as declared by PBI).
Notch did work on the video, with all other creative completed in-house by Canada Goose.
According to PBI, two-thirds of the world's polar bear population live in Canada. Canada Goose has contributed more than $2 million over the last decade to support conservation efforts. For each PBI Blue-coloured jacket sold, Canada Goose will donate $50 to the PBI.
Credits:
Client: Canada Goose
Video: Notch
Public relations: North Strategic