The logo is a lady
Johnnie Walker's new friend Jane tastes the same as her male counterpart. Which is exactly the point.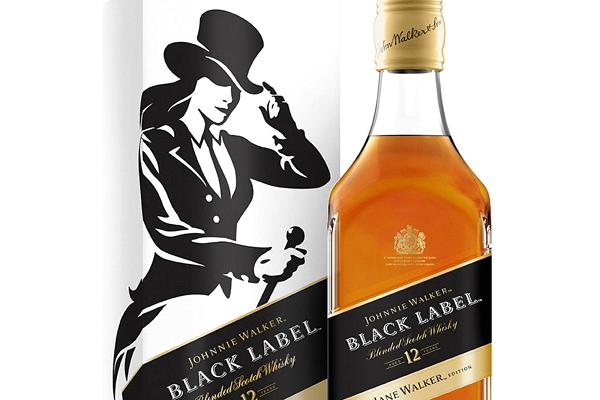 Women can do anything. They can be astronauts, they can be bodybuilders, and yes, they can enjoy whisky.
Diageo's Scotch whisky line Johnnie Walker has decided to deliver its own take on gender equality with a new label — and name.
Jane Walker tastes the exact same as her Johnnie counterpart, and that's the point: Jane Walker may have a woman's name and a feminine silhouette on the logo, but the whisky is just as strong.
Although Johnnie Walker was founded by John Walker and Sons, Walker's wife Elizabeth was also fundamental in the development of the family's whisky, working alongside the Walker boys in their family grocery shop to sell the spirit. Today, nearly half of Diageo's executive committee are women, including its CFO and CMO.
To celebrate women's equality, Jane Walker bottles will be sold in stores throughout the U.S. in March — just in time for International Women's Day.
But Diageo knows that whisky alone won't lead to women's equality. For every bottle of Jane sold, the Johnnie Walker brand will donate $1 to organizations championing women's rights, up to $250,000. One of those organizations is She Should Run, which is dedicated to inspiring women to run for political positions.