Leucan gets tough so you don't have to
Tam-Tam/TBWA's new ad for the charity incorporates themes of unity and breaking stereotypes.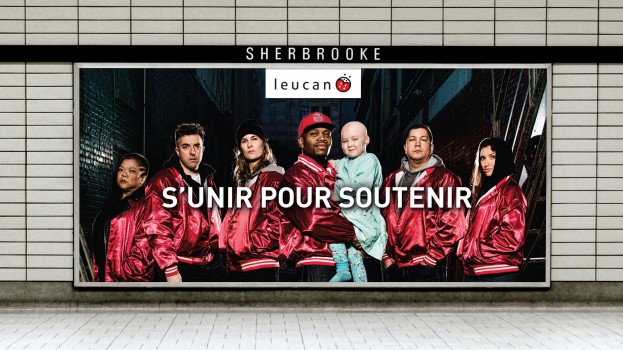 Charitable foundation Leucan is celebrating its 40th anniversary with a campaign that focuses on current topics of unity and breaking stereotypes.
The new TV spot, developed by Tam-Tam/TBWA depicts three individuals from the Leucan team making their rounds throughout the community. At first, they seem like they're on their way to cause trouble, incite a riot or even do some damage. But the montage develops to show the individuals engaging cancer patients and their family through meaningful conversations, comfort and support.
Titled "The Defenders," the spot gives the message that when you don't have the strength to be tough, there's always someone willing to be tough for you.
Tam-Tam/TBWA also created posters and web executions to support the campaign, which was launched Feb. 15, or International Pediatric Cancer Awareness Day
Credits:
Client: Leucan
Agency: Tam-Tam/TBWA
Strategic planning: Guillaume Mathieu
Creative direction: Manuel Ferrarini
Creation: Etienne Soucy, Pasha Ducharme, Annie Vincent, Alex Lachapelle,
Client services: Karine Chalifour, Mélanie Beaudoin
Agency production: Mélanie Duguay
Production: Romeo and Son
Director: Émile Lavoie
Sound studio: Cult Nation
Original music: CRi
Photographer: Ron Levine