A dep out of time
Molson Export and Sid Lee take a few corner stores back to the age when stubbies ruled!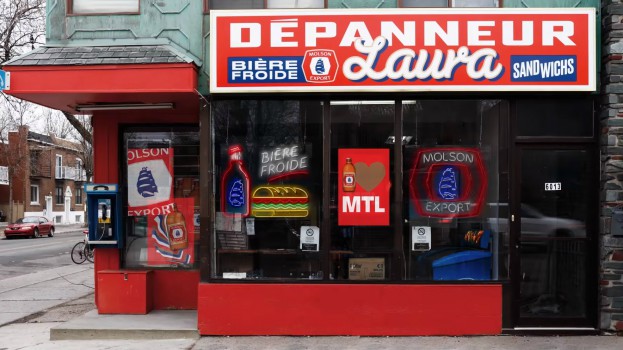 Canadians keep a special place in their hearts for the stubby, that squat brown bottle that delivered domestic beers to grateful lips in the 60s and 70s. It resurfaces every few years among brewers looking to cash in on the nostalgia, but Molson Export's taken that nostalgia a tad further in Montreal to celebrate the return of its stubbies.
Twenty five dépanneurs (the Quebec corner stores where many pick up their Ex) got a retro makeover thanks to creative agency Sid Lee, which took a colourful, artful approach to getting the product name and logo plastered above the door. With some old-school font choices, colour schemes and a liberal use of neon signage, several corners in the city's downtown appear to have taken a step back in time.
Not only does the overall art style match the stubby era, but Sid Lee creative director Jean-François Dumais told Infopresse that some of the sign fabrication involved out-dated techniques to ensure fidelity to the age.
Credits
Client: Molson Coors
Agency: Sid Lee 
Creative directors: Alex Bernier, Jean-François Dumais