Real coins have curves
The Royal Canadian Mint's newest piece celebrates 180 years of curveballs.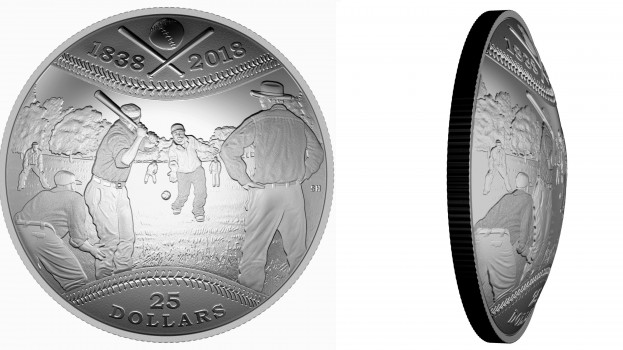 The newest commemorative coin from the Royal Canadian Mint is definitely ahead of the curve.
The new convex silver coin commemorates North America's first officially recorded baseball game, which took place June 4, 1838 in Beachville, Ont. It's the first curved coin for the Mint.
The silver coin is valued at $25 and was designed by artist Steve Hepburn. Besides the depiction and date of the game itself, the coin is adorned with a distinct baseball stitching pattern.
While the curve means no one will accidentally slot this $25 item in a vending machine (or at least, not easily), this is not the first unconventional coin the mint has released this year. Coin collectors also got the Aries Cheung-designed $8 Chinese Blessings silver coin (featuring red and gold banners and traditional Chinese calligraphy) and a $10 Star Trek: Voyager-themed coin using glow-in-the-dark technology.