Show everyone who you 'r'
Motionball shows the monsters in those who use the "r-word."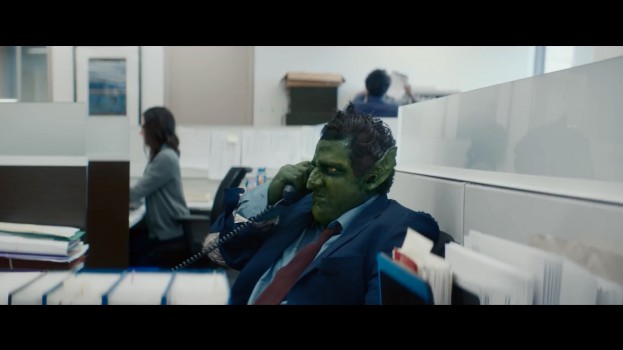 Non-profit organization Motionball wants you to know what you look like when you say the "r-word."
Yeah, that "r-word." We're not going to say it here. Not sure what it is? Google it. We're not saying it because when you say it yourself, people see you differently.
That's the message behind Motionball's #NoGoodWay campaign. In the new digital spot, which was created by Motionball board member Mike Mills, someone casually uses the word in an office environment while talking on the phone. Those who overhear him aren't just unimpressed — it totally changes the way they see him.
For the rest of the video, the man is depicted as a brutish, uncivilized monster. And just in case the message doesn't come across, Canadian YouTuber Madison Tevlin (who has Down syndrome) tells the audience: when you use the R-word, people see you differently.
Canadians are also being asked to support the "#NoGoodWay" movement by using the hashtag, sharing the video and taking an online pledge to avoid ableist language.