Finger lickin' freestyle
KFC's new ad is straight out of an '80s flick. And we love it.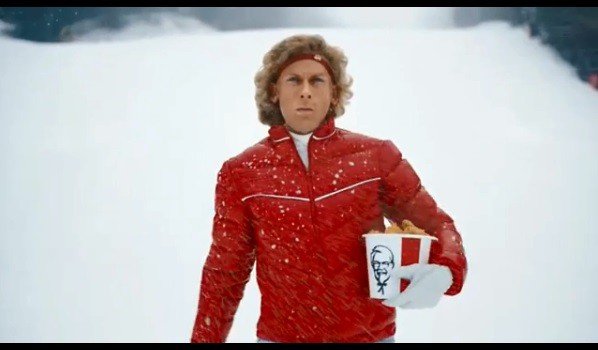 The Olympics are over, but we're still feeling the effects. We're pretending to ice-dance across frozen puddles. We're really digging puffy jackets. And we think ski guys are really, really cool.
Yeah, you know ski guys. The straight-out-of-an-'80s-movie with tight snowsuits, outrageous boots and a steely attitude kind. Just like the one in KFC Canada's new digital ad.
He's suave, he's striking and he's oh-so smooth on those skis. That is, until some crispy chicken catches his eye. It might be the only thing more impressive on the mountain than him.
Grip was behind the over-the-top creative of this spot, which cultivated a shamelessly '80s vibe.
Credits
Client: KFC
Agency: Grip Limited
Director: Filip Nilsson
Post-production: Rooster
Editor: Marc Langley